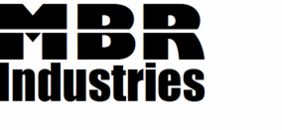 Layaway policy
No layaway on items less than $100.00
25% must be put down at the time of purchase and the balance is due within 60 days. 60 days is the max timeframe. Please do not ask to extend the time period. No exceptions.
It is the customer's responsibility to make final payment. We will not contact you. If you fail to remit the final payment on the 60th day, all payments will be lost and the layaway will be canceled.
The layaway will lock in the current deal offered for the item at the time of initial payment. If the price goes down, you are still locked in the original order. If the price goes up you will still be locked in at the original, lower price. Changes to price cannot be made after initial payment.
By placing a layaway order you are agreeing to the above conditions and understand that they will not be modified.
Policies/Terms & Conditions
SAFETY- Firearms can cause serious injury or death. Buyer is solely responsible for the use of firearms and determining that firearms are safe to shoot. Inspection by a gunsmith is recommended. The firearms we offer have not been test fired but have been given a visual inspection for descriptive purposes. Buyer agrees to hold seller harmless against damages, injury, or death caused by merchandise or misuse of merchandise. Please use common sense and be responsible.
FEDERAL AND LOCAL LAWS- We are a licensed 01 FFL dealer and we comply with all local, state, and federal laws. Modern Firearms that are shipped must be shipped to a licensed FFL holder. We will ship to 03 C&R holders for eligible firearms. We will not ship firearms or items to an area where those items are prohibited by law. It is the buyers responsibility to ensure that the item is legal to own and receive in their area.
PAYMENT- Full payment is required within 10 days unless other arrangements are made.
PAYMENT METHODS- Money Orders, Cashiers Checks, and Credit Cards with a 3% credit card fee. Personal checks are also accepted but shipment must be held for 10 days to allow for clearance. 7% sales tax applies for items shipped within GA. Credit cards accepted are Visa, MasterCard, Discover, and American Express.
RETURN POLICY- AS-IS, no returns. New firearms come with manufacturer's warranty.